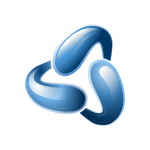 BFA-Reiner
Hm.
I don't think that the developer of our image gallery will fix the remaining bugs. He seems to be under the impression that a similar bug that he has fixed before a few days just must have fixed our issues too. He doesn't respond anymore. And i doubt that he has read my further answers in his support forum. It's oh so quiet …
This raises the question what to do with the image gallery. The good thing was, it was a free version. The not so good thing is, it is now broken.
Similar image galleries are not to find. They are all primarily single user galleries. There is one that also takes users into account. But requires the paid version for it then. I will surely not spend 200 bucks for something where i don't even know if we are able to configure it for multi user at all.
For us it is not good to have a broken image gallery implemented. So what shall we do with it?
What are your thoughts?
This is my signature. You can change your signature in the profile