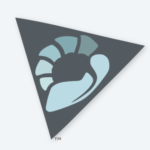 Draise
Hey there, have you tested the mouse with Blender 3.2? We currently use this architecture and they have been updating a lot of the NDOF controls in the keymaps. Can you kindly try out the Blender keymap just in case? They have lately, broken a lot of the tweak functions and updated others – so might be some growing pains. We could also try find the comparitive hotkey entries for the mouse or navigation settings. Unfortunately I don't have one of those mice to test or troubleshoot….
The M1 processing for Cycles should bleed to our master eventually, will depend when Blender does it. Currently I am not sure if it's in their master yet, so we have to wait. I think they are working that particular code in a separate branch.
I know of the crowdrender dev on Twitter – I think he has builds for Blender 3.1. So it should work here. Most addons that are compatible with Blender 3.1 or 3.0 should work here also. If it doesn't, try log the error and give us a ping.