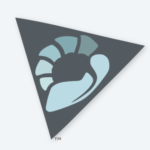 Draise
The inset tool is still in the face menu but under "legacy" since the identical tool is in the toolshelf with widgets and identical functionality. (Other than act once). You can remap any of the two to CTRL+I as an example. If you are in the Bforartists keymaps, you can press D to go back to tweaking. The toolshelf has same functionality but you can use it multiple times without repressing the legacy operator over and over again.
To map the hotkey of quad view, you can right click the button or menu entry under the View menu in the 3D Editor header and set the hotkey there. We moved it top level in the 3D view so it should just be there in the first menu. I'm not at the comp now but it may also alternatively be in the header navigation menu. I can't recall exactly but I do remember having it moved to top level in the header submenú in the 3D view editor (where it is relevant).
If you need extra help we do have all the operators and editor locations listed and searchable in the PDF manual. Might make the answer come quicker!
And really happy to see you make yourself at home here. Hope to see the art soon! Keep the questions coming.