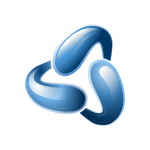 BFA-Reiner
Hi ronin,
We simply replaced all Blender icons, and compiled the software 🙂
It's not one location only, and not one icon only. It's several locations. A few ones resides in the iconsheet for example. In release\datafiles\blender_icons.svg. The alert_icons.svg in the same folder also contains a blender icon. And a few more are in release\freedesktop\
And i am pretty sure there are more that i can't remember at the moment.
The only one that really makes trouble is the blender_icons.svg. Here you need to generate the dat files for the icons.
We have a tutorial available how to change the icons in the blender_icons.svg. Hope that helps. https://www.bforartists.de/data/tuts/Icontutorial.pdf
Oh, and don't use Inkscape version 1, but the old version 0.9x. Version 1 makes trouble with the old iconsheet and the python script to convert the icons to dat.
Kind regards
Reiner
This is my signature. You can change your signature in the profile