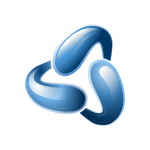 BFA-Reiner
Hi kei,
And welcome. Helping hands are always welcome 🙂
We are completely volunteer driven. There is no money involved. You can donate time with helping at the code base or the documentation.
Or you could help to make Bforartists more known. By creating some text tutorials or Youtube tutorials. Or by spreading the word. Twitter, Facebook, Youtube, making news articles, etc. . For that you don't need to be a developer at all.
When you want to donate graphics, we are always in need of new splash screens. You could also have a look if you find some icons to improve.
The discord server is linked in the Support menu. Or simply click here: https://discord.com/invite/yKuR77v
But note that i personally am not around there. I prefer to put my time into the project instead. The way to communicate with me is by mail or pm, here in the forum, or by creating tracker issues.
Kind regards
Reiner
This is my signature. You can change your signature in the profile