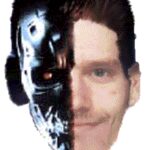 20degree
Thank's BFA it have help me a lot the joined image. By doing some experimenations, the baby on floor "test image" has been put on the cube perfectly. So with the Smart UV mapped (Export UV Layout image) it will definitly help in texturing 3D selected model.
Also just letting you know that they are peoples that have writen that my "old guide" that have both version printscreens of BforArtists v1 and v2, make the guide mixed. So i'm gonna make a new free pdf guide but just about BforArtists v2. Ive got to say that there is more then 4000 view already, the first post was on feb 23th (less than 2 month). I'm so happy to have found BforArtists wich is more intuitive (less keyboard keys to press) more mouse click and simpler. With all thoses views already, i do think there is more peoples visits or/and members of BforAtists. That's superbe!
I'm so glad to contribute volontary "free" to make BforArtists more known for peoples. Well with all the things ive learned so far, i can still explain them in the new free pdf guide about BforArtists v2; the infos and instructions are not lost. So no need to start from scratch again.
Thank's very much BFA for all your help and all you have done for me. I know, i know there are peoples that say to me that i repeat my self. It's always important for my self to give my thanks and appreciations to peoples. I think if there was no coronavirus, and that you would be a neighbour of me; that i would share with you 2 pieces of the all dress pizza that was delivered from a restaurant yesterday. It's not much, but it come from the heart. Well i want the goodness for peoples.
There are many things to learn about BforArtists v2, like creating characters for animations (like animated movie), maybe for games and so on. So i'm sure that later i'll have other questions.
A+
This post has received
1
Likes.