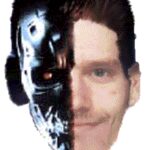 20degree
I have taken out the post from BlenderArtists, because you have writen they have in the past attacked you.
I find it sad that this has happened to you. I really want to help you, you know! Well i'm not perfect but i want the goodness for peoples. It is easy to judge peoples and be judged by others. But what is hard is to like and accept peoples as they are.
Me i have been judged many times, i'm sure into the future i will be judged again. But even so i do good things for peoples.