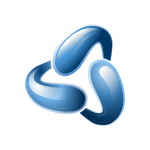 BFA-Reiner
Hey turkwlf,
Many thanks in the name of our team 🙂
Do you mean frame selected by chance? This is hotkey F in our keymap. Numpad period was too hard to reach. You need to release the mouse for it.
Tip: You can also use the Blender keymap for tutorials, or in general, when it fits your needs better: The keymap can be changed in the Preferences 🙂
Kind regards
Reiner
This post has received
1
Likes.
This is my signature. You can change your signature in the profile