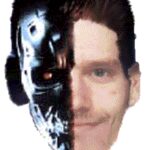 20degree
I have a question i know that i have put BforArtists 2 version 2.0.0 x64 for Windows on my Google Drive for safe keeping, just for my use.
I know how to create a link to share some of my files, as i did with my free none official bforartists pdf guide.
But i wander if i want to put and "share" the BforArtists 2 version 2.0.0 setup file for any peoples that have windows what should i do? Does it need that i have the source code? If it need the source code how to put them all into some zip file as name example (bforartists2v2_sourcecodes.zip). Must i put some readme document with it? Brief all the things that i must have to host it legally without making any problems.
Note that the setup file is the exact same setup file i have downloaded from BforArtists (brief with no modifications at all); that is not shared. Because of my lack of knowledges, because its always important for me to respect the copyrights and authors; also because i dont want any problems of any types. It's important that i know what i must do and have if i want to share BforArtists software.
Thanks for your time and help.
A+