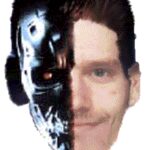 20degree
It have reached today 10,200 views and continuing. I'm glad that many peoples is interested into BforArtists.
I wanted to show two images into the section Gallery, but because it have the Back to The Future Car, a Lego caracter, the BB8 caracter of Starwars; and a cube. I have think by respect of here, i cannot put the images into the Gallery.
One thing for sure i would be so happy if the first image called Splashscreen 1, if it could be used as a Splashscreen for BforArtists.
The models into the images i have downloaded them with the keyword free, and it is only for personnal free use. I have put a lot of time in texturing, coloring, positionning, scalling, etc; brief creating thoses two images.
For peoples wanting to see the images, because i think i cant put it into the section Gallery?
SplashScreen image 1:
https://drive.google.com/open?id=1OFj4dN2ojwTzBsRfuAZFafKu9d2E-Gjc
SplashScreen Image 2:
https://drive.google.com/open?id=1dvnBBEubkyzdxvy-AeoitLRt19R8943m
There are put into my google drive space, and url link has been created to see them.
Yup it would be great if one of these images could be used as a splashscreen for a new version of BforArtists.
A+