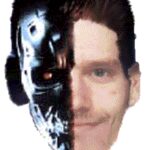 20degree
Today it have reached more then 10,000 views and is still rising. I have with some numbers data i have, predicted that it would reach 10,000 views many days before. Also if you look the date of the previous messages, with the printscreens of number of views; you can notice how much is the interrest into it.
Here is a printscreen of it, on some other forum i am onto:

So i can say this free basic none official pdf guide about BforArtists 2 version 2.0.0 i have created and designed. I think it is of very good use for many peoples, well i'm glad to help peoples; the number of views i think speak from it self.
Most thank's goes to BFA (i appreciate you very much), because he have taken the time to explain things to me about BforArtists. This beside the youtube videos and other internet infos. Use it as you want the free pdf guide, share it to other peoples if you want. BforArtists is a very nice free 3D modeling software.
Please let me know what you think about the guide here?
A+