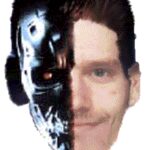 20degree
The number of views of my free bforartists 2 version 2.0.0 still continue to rise.
Well Draise, i wonder what you think about my free none official BforArtists basic pdf guide? It's important for me to know, my intentions is simply to help peoples. One thing for sure BFA has helped me a lot to understand how to do things with BforArtists.
Here is an other printscreen (like almost 24 hours past) of one of the forum im onto. You can see the number of views is still rising. I'm not much a good writer, but i have writen many free pdf guides; and the peoples that have tryed my guides on diverses softwares knows that i make efforts to make it easy to read and simple. Also to make it effective and of good use.
Here is the printscreens:

As you can see and compare to the previous image, the number of views is still rising. Peoples knows how great, but i am not perfect; do my best to make great to all. Also i test many times my pages of my guide as if it was the first time i would read the guide. This ensure my self that everythings should be clear, well i do my best for it. Also with all the images of good quality, even zooming the pages to see clear "not much pixelize"; all the printscreen indications with description. Make easy to follow the teaching for all.
I know that it is certainly not the type of writing of many pdf guides, but the number of views that still is rising; well i think that the numbers speak from them self about my writing and my free pdf guides. The date that you see on the image is simply the date of the last reply.
A+