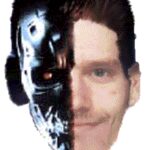 20degree
Glad to encourage you guys. There is many things i need to understand into modeling, because i just know putting some basic models and placing it (real basicly); but trough time i'll get better and this thank's to the peoples here that help me.
A thing for sure i know that my old BforArtists version 2.0.0 free none official pdf guide of 28 pages at:
https://drive.google.com/open?id=17ANvDZvigt1y_UpNUBHhKyY2pZLu8HMr
has helped some peoples into knowing BforArtists better. It's not much that i had done for BforArtists, but glad to make this software known by many peoples. Glad also that you have listen to my suggestion of putting on the main window the icons (top/bottom/left/right/front/back) in 90degree. The old version if i remember that was based on Blender v2.79 had not these icons. It's possible trough time i have other suggestions to make the soft even better for all.
Maybe one day i'll understand how to create my own animated peoples. How to create bones, arms, legs. How to create cloth, hairs that follow the movement of the 3d person. There is many things i must learn. Maybe to create some animated movie or some game.
One thing for sure, making the software more mouse clicks, rather than keyboard shortcuts is the best! Why? Simply because peoples has to learn and "memorize a lot of shortcut keys" to do this and that.
I think in time to create other BforArtists pdf guides, hope that it gonna bring more peoples interrest into BforArtists. I just hope that one day some user of BforArtists could be able to create a zip addon plugin. That Blender version 2.66 had for importing/exporting "ms3d" (Milkshape3D files). Because of a real popular old software that use ms3d files.
If you make other youtube videos, please dont forget to indicate "every steps" you make. What you click, indicate what keyboard keys you press. If you look youtube tutorials explaining Blender, you will notice theses videos you see peoples that do things (you hear "audio" they press keyboard keys); but dont know what keyboard keys they have pushed. Simply because most of them expect that (you magic find mentally the keyboard shortcuts) that the teacher had pressed and done; even if the student wonder if the teacher had used "scroll mouse/right button mouse/etc".
Once again keep on going the great work. A+ :good: :good: