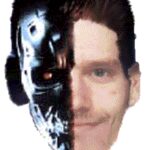 20degree
Hi there BFA and others
Just letting you know that i have modified my free BforArtists 2 version 2.0.0 pdf guide.
The url is still the same (but the version is just updated) it is still at:
https://drive.google.com/file/d/17ANvDZvigt1y_UpNUBHhKyY2pZLu8HMr/view?usp=sharing
On the page called: Terms and Conditions
I have simply put a link to my not modified BforArtists 2 version 2.0.0 Win10 X64 install file. This if peoples want to download it and install it. I know that it dont have any virus, but i encourage you to antivirus check the file; because i'm taking no responsability about it.
I have also indicated the link to the Github Source Code and Setup file that is at:
https://github.com/Bforartists/Bforartists/releases/tag/v2.0.0
A+