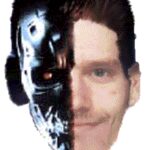 20degree
Welcome Kei glad that you are an other member of BforArtists. Me also i am glad to contribute into BforArtists i have spoken about it on some forums i am onto. Since the start of march i have spoken about it on some forum, the infos about my free pdf guide already has reachead near 13,000 views. This guide i have created is a free none official basic bforartists pdf guide at:
https://drive.google.com/open?id=17ANvDZvigt1y_UpNUBHhKyY2pZLu8HMr
There is much for me to know as doing some animations, maybe even create some game characters. There is much to know about rigging, bones sculpting, etc. I found BforArtists more mouse clicks and more user friendly. I even think maybe create some kind of colored poster all paid by my self, if my friend want that i put it at her hair beauty salon; that has some local place near some university. Putting the logo on it, of course respecting the logo and the name; with just great words. Something eye catchy and great words as example: BforArtists is a great free 3D modeling software for any purpose. Well i'll figure out something to promote more BforArtists.
A+