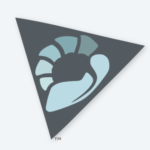 Draise
[Addon] Match Render Visibility 1.0.4 Bug Fix!
[Ver 1.0.4]
Fix: wasn't installing to Blender because the outliner has no view menu. Doh! Bforartists yes. I have now moved the operators in the outliner to the filter menu. The 3D View panel is still the same.
Download: Free
https://gumroad.com/l/sMNjc
[Ver 1.0.3]
Updates:
– Added the ability to check collection viewport and render visibility.
– Added Show Render only so that it hides overlays, widgets, and shows only render object and collections.
– Add the ability to match from object hidden visibility
– Improved tooltips and UI entries.