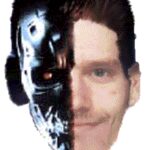 20degree
I'll try to figure out ways to encourage new members of BforArtists and to promote also the software as the website. BforArtists is an awsome software, based on Blender but with less keyboard shortcut keys to use; that's very nice. Also it is more clean to use, i like it.
I can say on one of the forum i'm onto, today about my free none official bforartists basic pdf guide; there is almost already 11,400 views and it keep going. Hard for me to believe that it has reached so much views. So i do think that the downloads of BforArtists should have rised. I dont have these download stats about the software here, but because my free pdf guide promoting BforArtists is popular; i do believe that many peoples should have downloaded more this software.
Who knows being a member here and promoting it, i might be some ordinary person that could bring great things here. Brief maybe be some guy that could be a good turning point into BforArtists. Maybe BFA if the soft is getting much more popular, maybe in some magazine or something; maybe i'll get popular also because talked about my self also? Lollll. But not too much popular, just to keep my life simple and humble.
I have think to maybe talk about it at a place in multimedia and webpage creations at http://www.cybercap.qc.ca. Maybe to this guy: francoischarron.com. that is a guy that speak about gadgets and techno. Maybe to a friend of mine that i have his personnal e-mail and is named Marc Senekal, that is onto chicfm.org. Well each of them i'm not sure that it will give results, but at leass i can try. Well i'll think about something.
BFA if you read this (when you have time), maybe writing with some professionnal email as example: webmaster @ bforartists.de, to the guy Francois Charron; that he might reply to you more because of the email? Maybe create a linkedin account, dont know if you have one; to simply put into some news onto as twitter as example. Maybe you could create an instagram account, i have heard that it can be used with a PC; no need for a phone number. Well just giving some tips to promote.
Me i have put an article on my twitter accoun at: https://www.linkedin.com/pulse/bforartists-2-free-none-official-pdf-guide-sylvain-favron?articleId=6662712245677502464#comments-6662712245677502464&trk=public_profile_article_view.
As you can see i try many things to promote BforArtists
A+