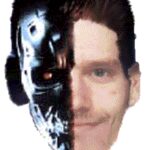 20degree
Yesterday there was at leass 9400 views about my BforArtists free pdf guide. Today near 24 hours after, there is more then 9600 views already. I'm glad that peoples like this free pdf guide and glad to promote BforArtists free. Here is a screenshots i have made of a forum that i am onto, so peoples can see there is more then 9600 views already and still continuing.

It's important for my self to give my thank's to the peoples that helped me understand BforArtists little by little, glad that i could have the press kit images; that helped me in designing the look of the free none official bforartists pdf guide.
There is many things i have to learn about BforArtists. I do believe that BforArtists is on the right path, making it more mouse clicks rather then keyboard key combinations clicks.
A+