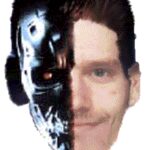 20degree
Yes it's like a quickstart "basic" free (none official) pdf guide. I have writen many free pdf guides about many softwares trough time like: Futurepinball, MameWah, Muses, TemplateToaster, FpmEditor, Gfx2Dmd, Milkshape3D; of course BforArtists and others. It is more a personnal project, some kind of passion that i have; write free pdf guides for peoples.
I'm gonna be honest, i'm a starter at BforArtists. But trough time and with peoples help with BforArtists i can understand and know to do better things with BforArtists. By the same time create better guides on the subject. The peoples that knows me, knows that my ways of indicating things is quite simple and effective. It's normal that BforArtists, this free none official seem a starter guide; because i have made it by studying it. It sad that i cannot mention a person that helped me a lot with BforArtists, simply because this person dont want to; but i respect this person choices.
I have talked on one of the forum dated the march 23th about BforArtists free modeling software. Fiew days ago i have told that this "basic" none official free pdf guide i have made is done. Three days ago the amount of number of views was 6100, and today 3 days after the amount of number of views is 7100 already. So i can say "if" the number of views stay stable (i think) that it might reach 9000 or 10,000 views by the end of this month.
Peoples like the ways i indicate things, write in a language that is understandable for many peoples; just try the pages (i'm not perfect) i simply want to help peoples understand basics with BforArtists that i have notice. With peoples help i can understand more BforArtists.
Thank's for letting me know that you look and try my free none official BforArtists pdf guide. Please i would like that you give me comments about it. I just want the goodness for peoples, i understand peoples that found difficult to understand things; also understand peoples that have some good dreams to create things as modeling.
A+