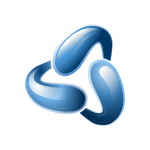 BFA-Reiner
So it starts now without a crash for the dev version? Then it's what i have thought. I will turn off the addon for next versions by default.
The main problem seems to be a rights problem. For unknown reason Bforartists is not allowed to write the addon data to this direction.
The double Bforartists in the path is intended. Yes it could be one folder. But it doesn't harm really. It's the folder with the number that is of interest. The 2.90. That way the the different versions are stored.
You could have a look to copy the 2.90 one and rename it to 2.83. Then the release version should also start. The dev version is based at Blender 2.90 alpha version already. While the release version was based at Blender 2.83 Beta.
Kind regards
Reiner
This is my signature. You can change your signature in the profile