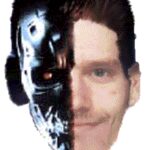 20degree
Thank's very much for the help BFA, i really appreciate you ya know! If you want you can look of what i have done so far on the guide at: https://drive.google.com/file/d/17ANvDZvigt1y_UpNUBHhKyY2pZLu8HMr
It is about BforArtists 2 version 2.0.0. There is fiew things "basic things" that i will add into and put fiew more pages for this basic free pdf guides. At the time i write this i can say there is almost 4700 views in 2 month and 1 day on a forum, that i encourage peoples to have BforArtists. So i do think that soon it should reach 5000 views in less then 3 month's.
Well peoples around the world knows the ways i explain softwares, is easy to understand for many peoples. Just look the pages and you will also notice. You can even compare it to free online pdf guides, even video tutorials if you want.
I really am happy to make many peoples know BforArtists, i like this software because it is more intuitive; and less keyboard shortcut keys to press. Please dont stop the progress, i do believe that you are on the right path. If my words encourage yourself to continue, then i'm glad that it does bring you wings of happyness.
A+
This post has received
1
Likes.