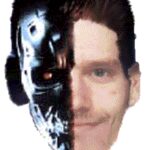 20degree
As previously told i have created some pages indicating basic infos about installing BForArtists. The url link on my google drive to my free pdf guide on the subject is the same.
I have just replaced my old pdf file with a new version. The next step is simply indicate the zones as the center zone for creating some 3D models, the bottom zone, the left and right zones and the top zone.
There is maybe peoples here that have some infos about the zones, ways to explain the zones.
The table of content, bookmarks, thumbnails is the last steps for the guide i write. I just write pages with basic instructions infos for now. It gonna take me some time, but one thing at a time.
Here is the same link as a previous message here:
https://drive.google.com/open?id=17ANvDZvigt1y_UpNUBHhKyY2pZLu8HMr
A+