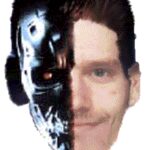 20degree
Thanks
Yesterday ive started a page background look of the guide i make, thank's to the press kit.
Ive put the logo and the "bforartists" on the corner top left. Also with the logo 256 i have put it as the background image, like if it was some tile because it repeat.
I have reduced some image size, but a thing that i did not do is "stretch" the image; this because i found important that it respect the size properties of the images.
The other thing i'll put is to say that it is "not an official guide", indicating that the guide dont come from your self; to respect once again your self.
A+