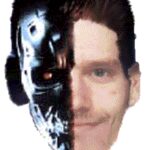 20degree
Well BFA-Reiner
Its a Free PDF Guide ive writen some time ago with the permissions and authorizations of Mete Ciragan. I still have his e-mail writen that he give me the authorizations and permissions.
I have writen diverse free pdf guides with the authorizations and permissions of course. This by respect of the authors and respect copyrights.
Ive writen free pdf guides about the software Futurepinball wich is a software to create your own pinball games. I have writen about softwares as FPMEditor, Gfx2DmdF and Milkshape wich is oriented for the software Futurepinball.
I also have writen free pdf guide about MameWah, wich is a guide to create Mame Game Selection Menu
https://drive.google.com/open?id=1ewY7stZtLzJBMn_iJ-Z3ngVhvDOZMGfu
Ive also writen a free pdf guide of an old version of the software TemplateToaster.com with there permissions once again. You can easy find it on google by writing: Templatetoaster Free TT Mini Pdf Guide. The company even compliment my guide on the forum ive made free.
https://drive.google.com/open?id=1-RtJOLpV-NLogJ-LAv6HrswnMdoTqNgu
I think that maybe one day to create a BforArtists pdf guide, but by respect of them i'll also need an e-mail with there permissions and authorizations for doing so.
One thing for sure BforArtists making much more easy and intuitive to use and less keyboard key press. There going the right way!
A+