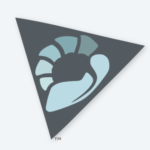 Draise
I have been thinking about that this year. There are so many great addons. There just is not central repository or library of addons – it's always third party systems or the Blender Market, which is not that Global Public License feeling friendly.
Bforartists… I mean, I get why we don't support addons, but a lot of these addons have repositories on Github and work with Bforartists. If they need support, they have their own trackers and developers.
But I wonder if it's good for the artist to have a centralized repository of recommended addon links and their developer/tracker links shown officially with Bforartists? This is something Blender has sorely lacked for a very long time.