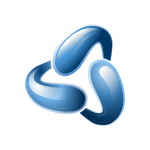 BFA-Reiner
I am unfortunately not the right person to give you tips with dependency problems. I work and develop at Windows.
But the Blender manual has some step by step tutorials of how to compile at Linux. And it offers some static libs, which could solve your compile problems. Bforartists is based at Blender, and those tutorials also works for Bforartists.
https://wiki.blender.org/wiki/Building_Blender/Linux
I have lost track which Linux OS is based at which distribution. But i think the closest to PCLOS could be Debian.
This is my signature. You can change your signature in the profile