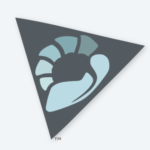 Draise
Finally, last fixes for the last 10 videos for a new client. What a journey! Ups, downs, new tech, workflow transitions, repetitions and… more than double the hours estimated to deliver. Lots learned.
Interesting Facts:
-It took a sum of nearly 380 hours to produce nearly 9 minutes of animation.
-Software started in Softimage/Mach Studio Pro2 workflow and transitioned to a Bforartists/Unreal Engine workflow
-Project took a duration total of 5 months
-4 people worked on the project, with 2 doing more than 75%
-More than 160 gigs of data were produced.
-A new multi-project management system was created by need halfway through to facilitate future work.