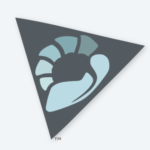 Draise
At 960 likes, Davis mentioned competitions. I think that is a good idea for something I could do this year (instead of an opensource project that sponsors BFa). But I want to run some ideas first with you guys.
Current status on Facebook:
Image of the day (from gallery)
Tutorials (latest from official Youtube)
Tip of the day (from the dev tips thread)
Feature fix (from latest interesting bug fixes or tasks)
Developer (important announcements here, like new downloads to test)
Spanish & English support groups
1-4 posts a week
1-5 organic likes per week
No ad investment (will ad a little for Feb)
Some new things we can do:
Art theme Competition and prize
Skill challenge Competition and prizes
Speed model challenges at regular intervals through periodic online meetings
Software Cover image competition
Facebook Cover image competition
Forum Praise Quotes
Mentions elsewhere in the internet (from Publicity thread, news articles, other downloads)
Addon Reviews/Tutorials
More tutorials
Here are some prize ideas:
Exclusive addon on the Blender market (which I can purchase for their download/talk to devs about giving their addon to be sponsored, etc)
Paid for subscription for a month to CG/Blender Cookie for a period of time (one paid account I can subscribe to, give access for period of time, log in details change at the end of time period to lock winner out, for a time)
Praise content on the Facebook Page and homepage of Bforartists.de with exclusive celebration on certain dates
Banner or Gallery header of the website for a time
Cover image used in upcoming release
Exclusive Skype interview with X developer
And I have one question, do we have time to do like a 1 week competition for the cover art of the next release of BFA? I can invest in it and push it and try get some people involved.