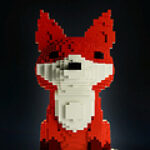 davis
I don´t have gimp installed unfortunately. – Regarding the font, that´s why companies have so called "brand manuals", where they describe in detail, what fonts to use, how to exactly place the logo on a page, how to use colors, photography, etc. That way they ensure a consistent image without anyone just choosing their favorite font or color for an application. – Consistency in small details like this is a huge part of the professional look.
Just for kicks, here is a huge collection of such manuals. … https://www.designtagebuch.de/wiki/corporate-design-manuals/
Here is the image without any text on it.