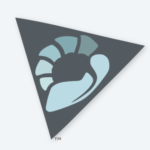 Draise
I would love this copy of the whole documentation together, because it's true.. in the Blender Help online and with the disjointed PDF files, searching for something abstract is almost impossible, but in a PDF, with linking and the searching system it is quicker and easier on the abstract search.
The search and chapters in the PDF is worth the page load wait. I would load a PDF manual in an ebook like that anyway, with that many pages sometimes, I'd consider it pretty standard.
An alternative is making a wiki page with the PDF's, so things can be indexed and also edited collaboratively. I think you may need to delegate this work, create tasks and assign to someone..! That I CAN do for the cause. Right now I don't know what the documentation editing workflow is.
I would include the PDF files in chapter and a complete version with the latest release of BFA and linked from the UI – and online – with maybe even option of online chapter by chapter download/open or whole manual download/open.